X27 Reconnaissance Day/Night high Fidelity true real time low light/low lux color night vision Imaging Security / Multi Purpose camera system
M2-D Mini Gyro Stabilized EO/IR UAV UAS UGV Multicopter Drone FLIR Thermal Imaging camera zoom turret payload ball
M2-D Gyro stabilized digital EO IR Drone UAV UAS Gimbal with FLIR thermal imaging camera, optical telephoto zoom in a small Robotic lightweight 160 gram payload.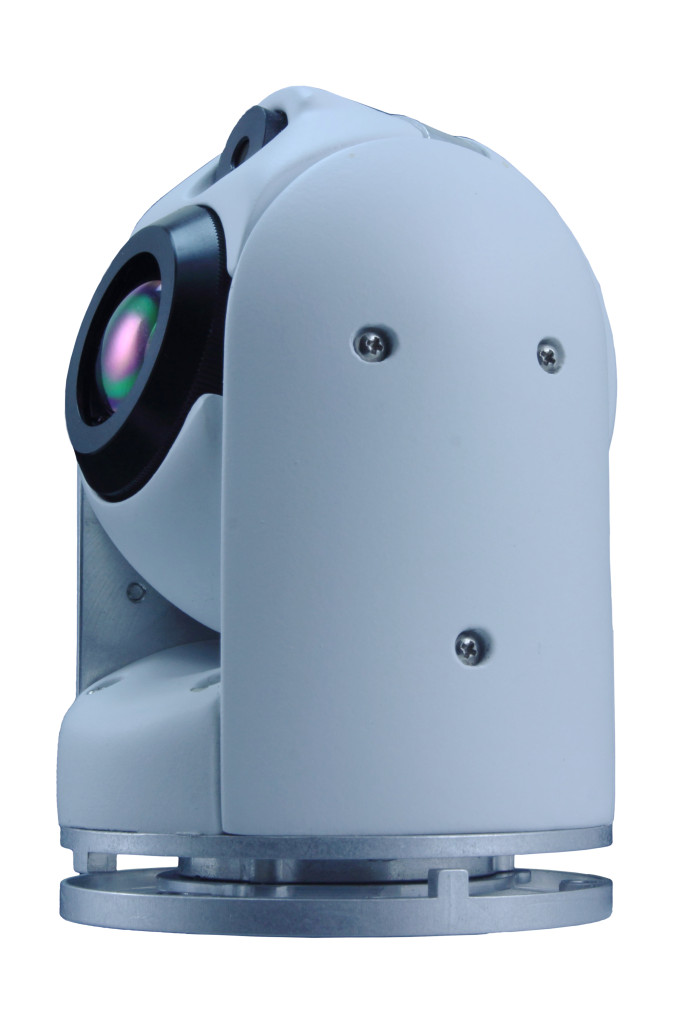 Sub Mini Multi-Sensor multi Axis Stabilized system with OPTICAL and Electronic zoom on both the EO and IR cameras
COMING SOON M3-D / M4-D and M5-D Precision High Zoom Thermal FLIR EO Imaging Camera Gimbals with Advanced Gyro Stabilized Systems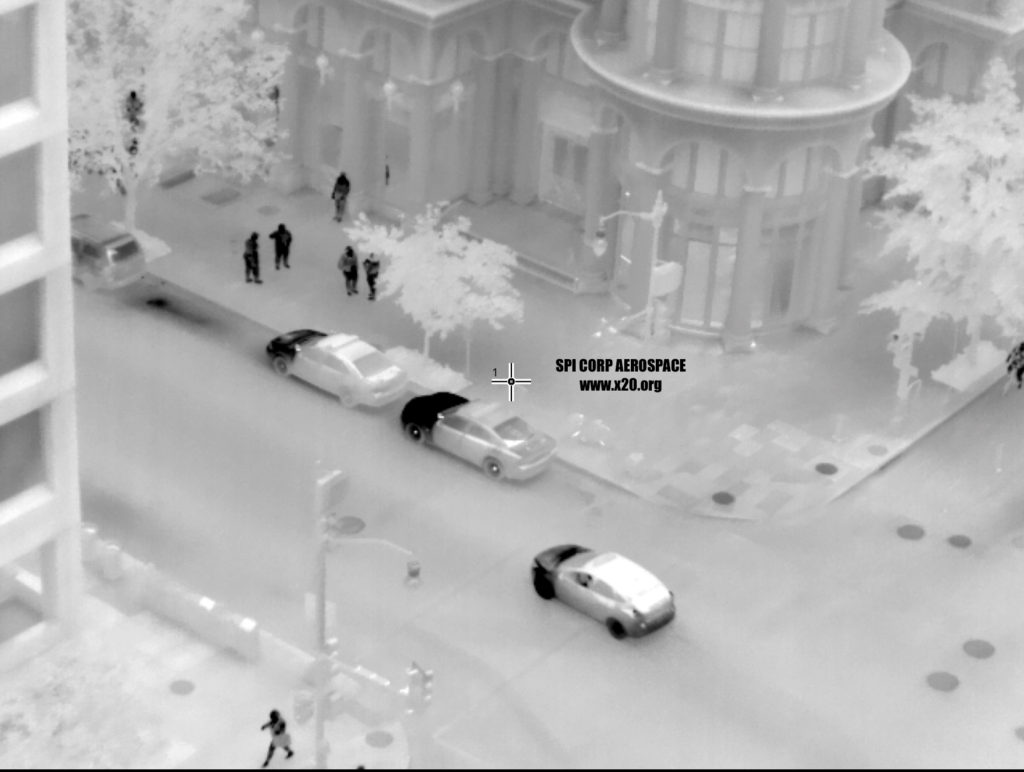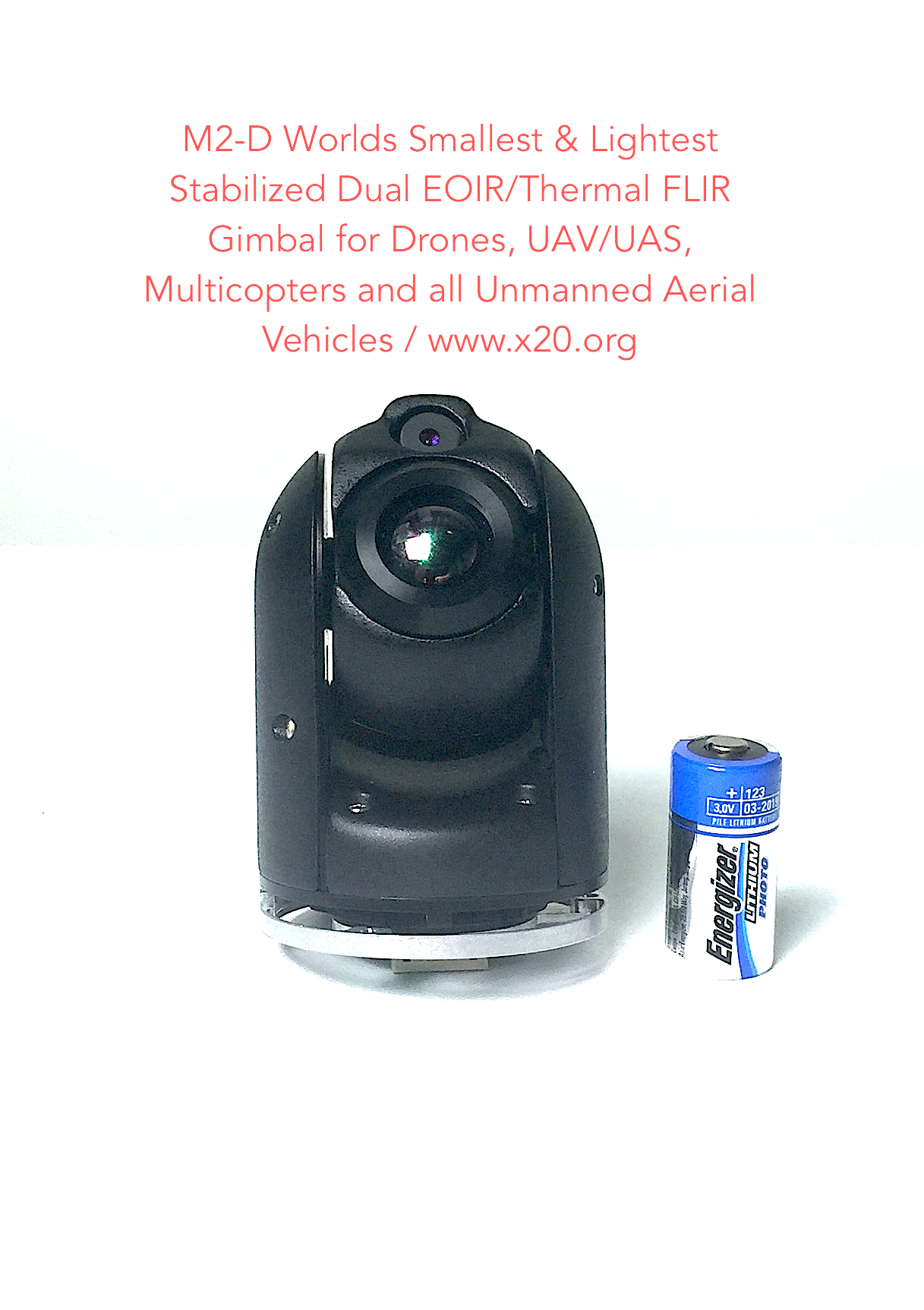 Highly accurate telephoto optical zoom in both CCTV EO camera and thermal IR camera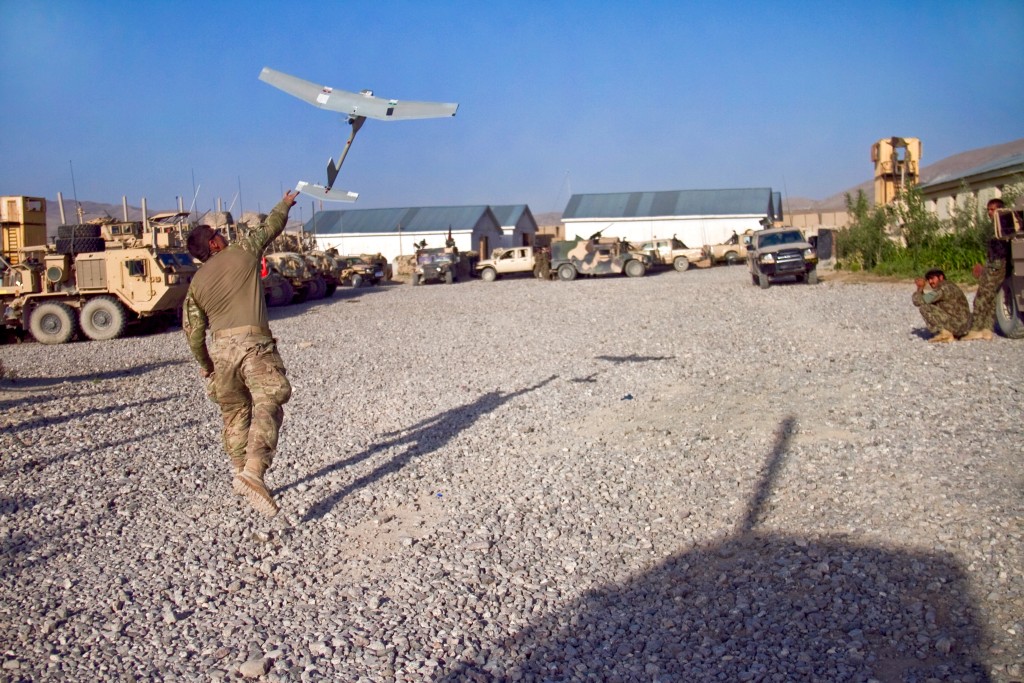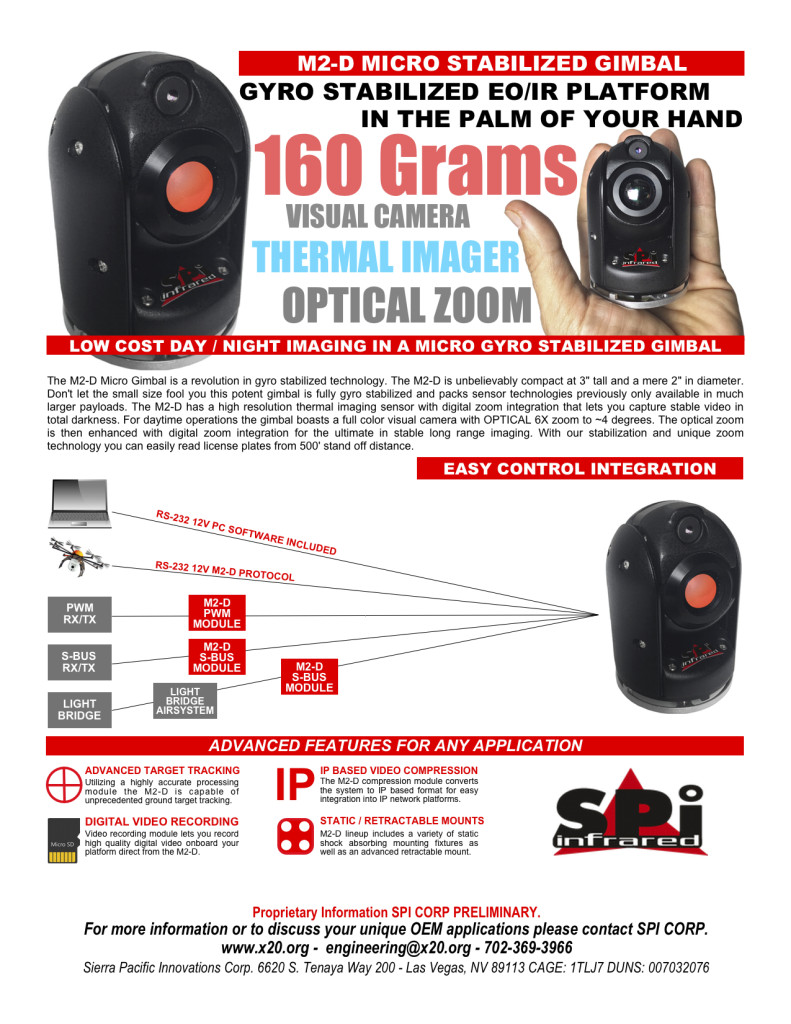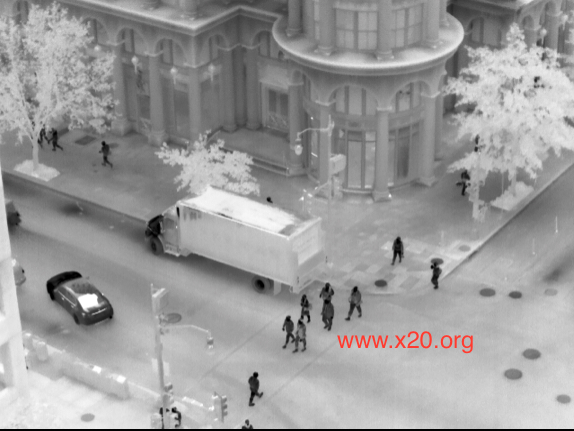 Color Low Light Night Vision Camera
X27 Reconnaissance Day/Night high Fidelity true real time low light/low lux color night vision Imaging Security / Multi Purpose camera system
The X27 utilizes newly advanced BSTFA (Broad Spectrum Thin Film Array) Technology.
The digital X27 reconnaissance LLL (Low Light Level) true Color night vision VIS-NIR sensor is a technological breakthrough in night vision technology. High performance, low noise, high sensitivity & an incredible 5000000 equivalent ISO rating are just a few features offered by the system.
The SWaP sensor can be integrated into night vision sights, scopes, monoculars, binoculars, drivers aid, UAV, UAS, unmanned and a wide array of defense, homeland security, border, ground, mobile, marine, airborne, military, wildlife, documentary, specialty combat
camera photography, Astro/aerial/airborne/space remote imaging, aurora borealis, security and surveillance applications.
The X27 is Ideal for many uses other than security and surveillance, such as medical, bio-imaging, TV, nature/wildlife, documentary & cinema footage, astrophotography, underwater imaging, forensics,
R&D, Scientific, and a wide array of commercial and industrial applications.
THE X27 is available with thermal IR image fusion, thermal Flir technology blended with the high resolution, high sensitivity x27 image to produce the ultimate night vision scene!
The x27 Reconnaissance 4K Day/Night vision security imager can be used standalone and
complimentary to FLIR thermal IR infrared imaging, MWIR, LWIR, SWIR, I2, CMOS, CCD, NVG's and all existing military/defense/space EOIR Imaging systems.

X27 Video at night in the Nevada Desert of SUV and Infrared (IR) laser
X27 video footage at midnight in the Utah Desert
X27 Night time video of Airport with lights in the scene
The x27 low light color security camera always images full 390-1200Nm, the user always gets the full broadband.
The x27 low light color sensor has extremely large pixel pitch cells for high light gathering capabilities and is very sensitive in the IR spectra region. The high 5 Million equivalent ISO system has outstanding low lux capabilities with a whopping 85,000x luminance gain.
THE VIDEO BELOW illustrates the high-performance and robust vivid color capabilities of the X27 reconnaissance day/night camera, This clip was taken in very dark starlight only night conditions, and shows the performance of the
X27 next to generation 3+ current military issue AN/PVS-14 night vision goggles. It has been a challenge for the longest time to match or exceed the performance of generation 3+ I2 devices, this is a very difficult task to achieve
even in a monochrome system, Color lowlight imaging presents a far more difficult task for achieving peak performance.
This video clearly shows the outstanding real time performance of the x27 low light color night vision camera.
The X27 camera's 5 Million equivalent ISO sensor is the absolute best performing color low light camera available anywhere.
Below are sample real color night vision imagery filmed at night by the x27 low lux color security night vision imager. The system opens up many night time imaging applications that require high detail in full fidelity color.
High definition 10 megapixel sensor works in the daytime and incorporates high grade, coated, IR corrected lenses. The X27 low light sensor produces 4K high definition color imagery even at less than 1 millilux low light levels.
The X27 4K color low light security camera is the worlds first true full color night vision low light, low lux color imaging sensor camera that catered to military, documentary, security and surveillance applications. The X27 color low light camera offers extreme ultra sensitivity
that's comparable with the worlds best current low light technology, the image intensifier. Image intensifier devices are the green military night vision that's incorporated into goggles, weapon sights, and military imaging systems.
The x27 low light color security camera vastly outperforms any existing low light color technology like CMOS, Scmos, CCD, EMCCD and traditional military grade intensified technologies & unlike other low light technologies, the x27 unit is fully automatic and requires no user interaction for different light/scene environments, the camera automatically & instantly, precisely adjusts to give you the cleanest, sharpest image. The unit is a sealed rugged, heavy duty modular all weather design
Traditional color night vision low light cameras and sensors image have presentable image quality when there is ample light sources available. True color low lux imagers require much more powerful passive sensors that can produce day like images in the darkest of nights such as moonless cloudy nights. The x27 real time high definition, high sensitivity color low light sensor offer day like bright defined images with very low noise. These parameters make the X27 ultra sensitive color low light sensor ideal for military night vision imaging, low light operations, digital night vision goggles, night vision color image fusion, digital weapons mounted, uav, uas, drone and a wide array of military imaging color low light applications.
The X27 color low light camera is purely digital and unlike analog i2 image intensifiers can be used 24/7 day or night uninterrupted, as well as sustaining no damage at all if brought into bright light sources. Nightvision image intensifiers work good at night, they are an old analog technology that has a lifespan and can get damaged severely if pointed at high light sources.
The X27 color low light camera is new to the Family of SPI's Low light digital night vision sensor suite, such as the X26 monochrome digital low light sensor
x27 can OUTPERFORM IN FULL COLOR the latest and best image intensifier as seen in this video clip,
The advantages of the x27's sensor over traditional image intensified technologies is vast, while image intensifiers have very good low light capabilities, There are drawbacks such as burn ins or intensifier damage/degradation with the introduction of intense light sources. If the image intensifier stares at say a headlight of a car for a short amount of time, it gets 'burned' or 'scarred' forever, this phenomenon will leave the intensifier with a degraded black Spot on the surface which can never be fixed or removed and will always be present in the intensifier. Image intensifiers can not be used in the daytime, this will destroy an intensifier. And of course image intensifiers only produce black and white or green images and do not image over 1000 nanometers or 1 micron. The x27's is a 10 megapixel fully digital solid state system where the image tube intensifier is an analog technology.
The x27 color low light security camera Can be used in the daytime, as seen in this video clip,

and can actually STARE DIRECTLY AT THE SUN with no adverse effects as seen in this video.

These are just few advantages that the x27's low light color night vision sensor has over image intensified technology.
The SPI X27 Low Light Level TV LLLTV color night vision sensor will revolutionize military imaging systems and assist military commanders and war fighters in night time operations in hand held, mobile, marine and airborne platforms, the 10 megapixel HD low light color sensor will offer a distinct advantage over all currently existing night vision military technologies.
The Solid-state x27 color low light night vision sensor utilizes specialty video processing on chip and on the filters, as well as advanced electronic vis-nir image enhancement algorithms that allow it to collect an incredible amount of light, and retain full sensitivity without loss of a brilliant color image, furthermore the x27's BSTFA (Broad Spectrum Thin Film Array) high fidelity, large pixel pitch sensor architecture achieves incredible bright as day, true color imagery at real time full tv frame rates, without image lag and minimal image noise or grain.
The specialized x27 sensor sees well into the infrared region and can detect infrared IR lasers, pointers, markers and Illuminators while producing a nice real time- full frame rare, true brilliant color image allowing the user to see a full broadband extended dynamic range image that includes visible to infrared wavelengths. The x27 outperforms any low light technology in existence today within the visible to SWIR spectral region.
The videos below were filmed at night with the x27 color 4K low light security camera at night time. click on the videos below to play and see the actual image quality from real X27 color night vision camera output, RAW 4K imagery from the sensor displays much better video quality due to high compression videos.
APPLICATIONS
-Cinema
-Security / Surveillance / Reconnaissance
-Documentary
-Law Enforcement
-Reality
-Military
-Television
-Scientific
-Astronomy / Astrophotography
-Research and Development
-Nature / Wildlife
-Underwater Footage
-UAV / Drone / UGV / VTOL / UAS / sUAS / Unmanned Vehicles
-Microscopy
-Medical Imaging
-Gimbal / PTZ camera
-Electro-optical image blending with complimentary sensors
-Bio Sensing
-Bio Fluorescence
-DNA Sequencing
-IR Detection


Preliminary Technical Specifications:
-Sensor & Parameters: Maintenance free, no moving parts, Solid State non intensified BSTFA Extreme low light color FPA w/column amplification
– Large Format, large pixel pitch architecture w/5,000,000 equivalent ISO
– Backside Illuminated for light utilization efficiency
– Extremely High Dynamic Range, Photoconductive & photoresponse gain
– Very high ISO w/Extremely Low read Noise
– Auto Black Level Calibration
– Auto Exposure w/excellent color fidelity
– Excellent image uniformity
– Auto hot pixel correction
-Frame Rate: 60 FPS / optional 120 FPS
-Day Night Mode: Auto Imaging/Auto Switching
-Bright light/Blooming compensation: Automatic
-Photodetector Array Size: 10 Megapixel / HD 4320 x 2432
-Temperature Range: -30C to +80C
-Output: HD
-Output Type: HD-SDI / HDMI
-Wavelength: 390-1220 Um broadband Extreme High Sensitivity
-IR Response: Yes
-Power: 12V
-Lens: 32 mm Standard (included) / 22mm, 37mm, 60mm, 88mm, 152mm ~ smaller and Larger mixed Aperture Focal Lengths in development
-Housing: Sealed / All weather
-Image Stabilization: Optional 3 stage
the videos below were all filmed at NIGHT TIME
Email Mike at spicorp@me.com for additional information
and custom integration or CALL (702)-499-9551
Modern day advanced CMOS sensors are increasingly being used in today's cameras, allowing users to shoot 1080p video and apply complex imaging effects with ease. Traditionally, Ccd sensors have been thought to produce better-looking images with less visual noise and distortion, but they draw more power and provide slower data-throughput speed. The shift to CMOS helps to explain how this technology has evolved dramatically throughout the years…in recent years, attracting the growing number of consumers who want high performance low light on the go. Specialty low light level LLL Cmos is another arena of this technology that is evolving. Large pixel pitch sizes allow the chip to collect ultra extreme amounts of light and translate them photons into a clear clean bright image in very dark night scenes. The x27's low light color technology utilizes specialty algorithms that allow the sensor to see in extreme low light environments traditionally unseen before. The x27 night vision camera displays true high fidelity color imagery at fast frame rates and in very challenging conditions. Sensor speed by itself may not be something that people can see the great value in, but sensor speed together with specialty processing power allows the x27's CMOS sensor to realize features that you likely couldn't do with even the best CCDs the fpa can capture light at very high rates of speed while delivering a real time usable image for many defense/security and surveillance applications. For the most part, CMOS's comparative benefits lie outside the realm of image quality altogether. Traditionally CMOS chips have been associated with theoretically cheaper manufacturing costs, greater energy efficiency, faster data-throughput speeds, and the fact that the on-sensor circuitry handles some processing tasks before the data comes off each pixel and the sensor itself. Of course, a camera's image processor also has a lot to do with the final image, and those are becoming more and more powerful, too. Back side illumination of chip technology is another area that allows the chip to output higher performance in low light, the x27's color night vision detectors bsi backside illumination is yet another aspect that makes it desirable for Imaging at never before seen extreme low light conditions. The x27 ultra extreme low light color night vision complementary metal oxide semiconductor (CMOS) integrated circuit (IC) is a vital proven technology. SPI applies its imaging and IC expertise to achieve incredible low light imaging performance to its x27 camera. The x27 is an all solid state alternative to conventional image intensifiers. The x27's specialty sensor will integrate a low-light CMOS imager with advanced video processing capabilities for image enhancement. This powerful, compact wide dynamic range, very high Light gathering (5 million ISO equivalent) sensor has the capability to achieve unprecedented performance in low-light conditions for night vision and ground-based, space & airborne intelligence, surveillance, and reconnaissance applications—as well as in life science, microscopy, medical imaging, bio-sensing, astronomy, astrophotography, biofluorescence, and DNA sequencing. Groundbreaking Ultra Extremely sensitive wdr color cameras are changing the low light imaging space, one of the original systems to come out is the Canon ME20F-SH
Exploring Additional X27 Bio Imaging / life science applications which include:
·Protein-protein interaction
·Calcium waves in cell networks and intracellular ion flux
·Real time spinning disk confocal microscopy
·Single molecule imaging with TIRF microscopy
·Fluorescence in-vivo blood cell microscopy
·Gene expression imaging using luminescence
Low light level imaging at night in extreme dark conditions with a un-intensified CMOS sensor requires proper selection and optimization of imager design features. Backside illumination with relatively thick silicon is desireable to collect the photons over the visible and near-infrared spectrum, a large pixel size is desireable for light gathering. The X27 Color low light night vision sensor pays close attention to key factors in imaging such as optics design considerations, maintaining full color fidelity at real time tv refresh rates, readout temporal noise, tight noise distribution, Low Dark shot noise, high modulation transfer function (MTF), fixed pattern noise (FPN) reduction, anti glare, distortion and blooming, rapid imager recovery in complex scenes and extended dynamic range.
Email Mike at spicorp@me.com for additional information
and custom integration or CALL (702)-499-9551
(c) 2016 SPI CORP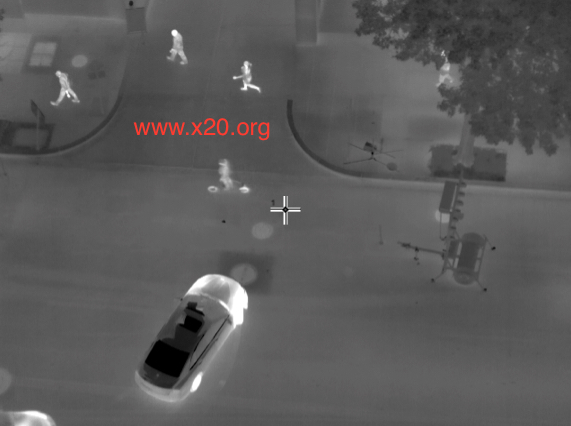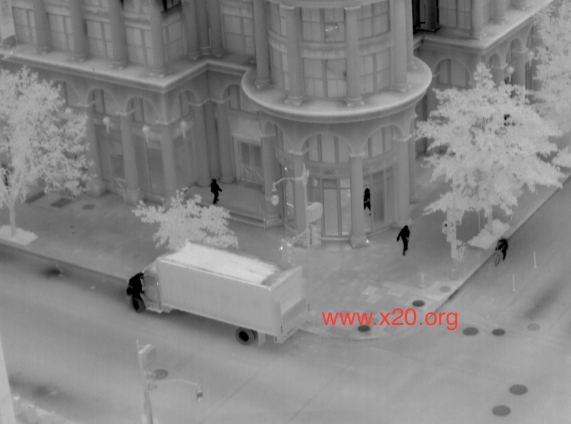 * BROCHURE- CLICK HERE FOR the M2-D MICRO STABILIZED GIMBAL EOIR FLIR MINI GIMBAL DATA SPEC SHEET
* BROCHURE – M2D_Gimbal_install_basic_Data_EOIR_Integration_Updated
* BROCHURE – SPI M2D Gyro Gimbal Integration Data Sheet EO-IR
* BROCHURE – M2D_Gimbal_Gyro_Stabilization_FLIR_EO_IR_integration Data
* BROCHURE M2D_FLIR_VISUAL_EOIR_GYRO_STABILIZED_DRONE_UAV_UAS_GIMBAL_DATA_REV65
* BROCHURE M2D_full_axis_protocol_for_Integration_EO_FLIR_IR_Data_sheet_DJI_Universal_Drones_install
* BROCHURE M2-D gimbal turret payload data Camera Pinout
* BROCHURE M2D_Gimbal_mounting_option_DUAL_Channel_FLIR_EO_OPTICAL_ZOOM_TELE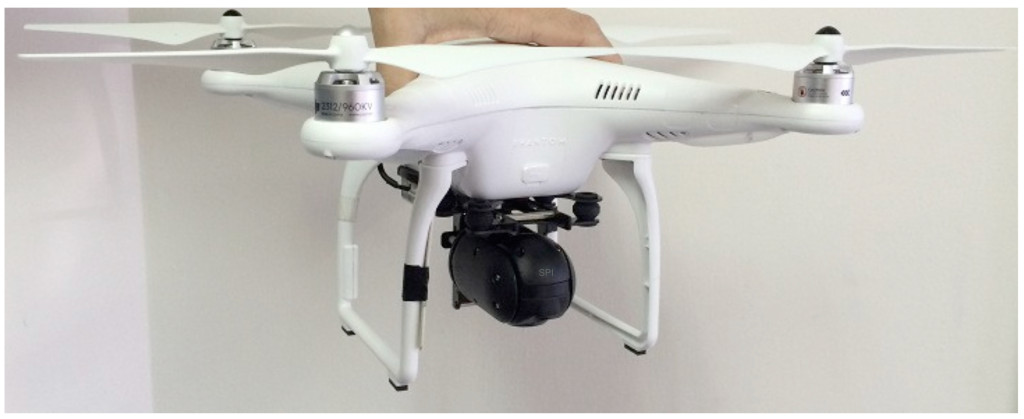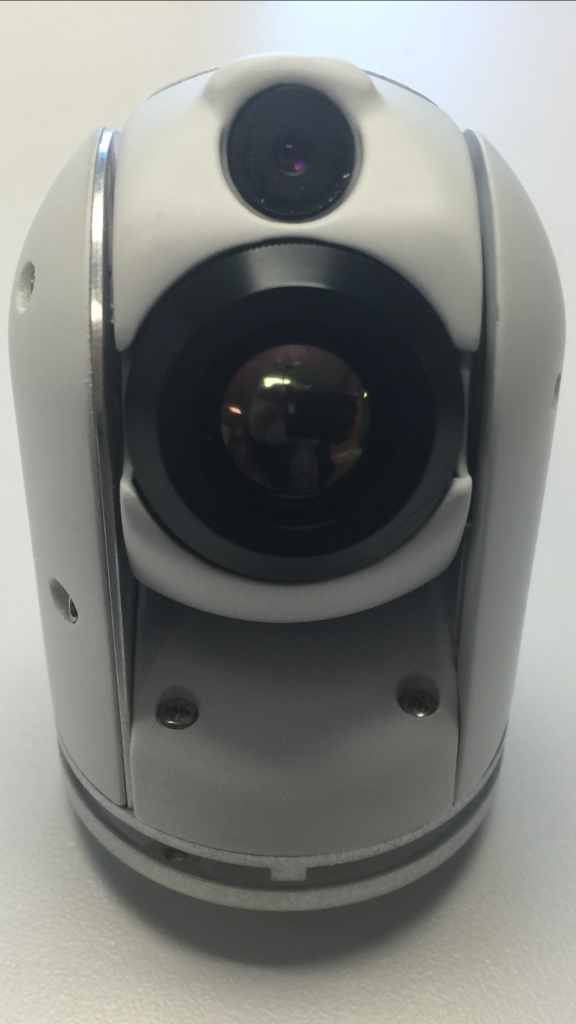 There are many unmanned EOIR gimbals available in the marketplace to choose from varying in price and performance, the search for the "Perfect" imaging gimbal for your UAV can be a daunting one with so many options, Look no further, SPI has coupled the worlds best materials, mechanicals, electronics and sensors into one divine low cost imaging payload. The affordable M2-D is an all weather, rugged micro mini gimbal for drones, uav, uas, Suas, multicopter, unmanned aerial vehicle, land and marine applications, Rock steady stabilization on all Axis ensures the imagery remains steady while moving. Optical Telescopic telephoto zoom is included in both the EO channel as well as the thermal imaging FLIR camera channel. Weighing in at 160 Grams, the M2/D is the worlds smallest, lightest and highest performing gimbal ball turret payload thats simple to integrate into any platform. Imaging is displayed in Wide field of view with zoom to get tight distant targets incorporating both optical and digital zoom. similar systems cost 3 to 4 times as much and dont deliver the performance as the M2-D. Priced at $9995, The M2-D is affordable for users seeking high end multi sensor gyro stabilized applications. The M2-D offers Zero backlash extremely accurate positioning, high impact, rugged housing, retractable housing, additional mechanical dampeners to further keep the unit and imagery Rock steady. Ultra smooth powerful yet precise motors with extreme accuracy stabilize the shakiest and harshest/windiest missions. High speed payload aiming with great accuracy mechanics coupled with optimal image quality sensor electronics make the M2-D the premier unmanned eo/ir imaging platform available anywhere. The M2D is also ideal for Robotic UGV applications.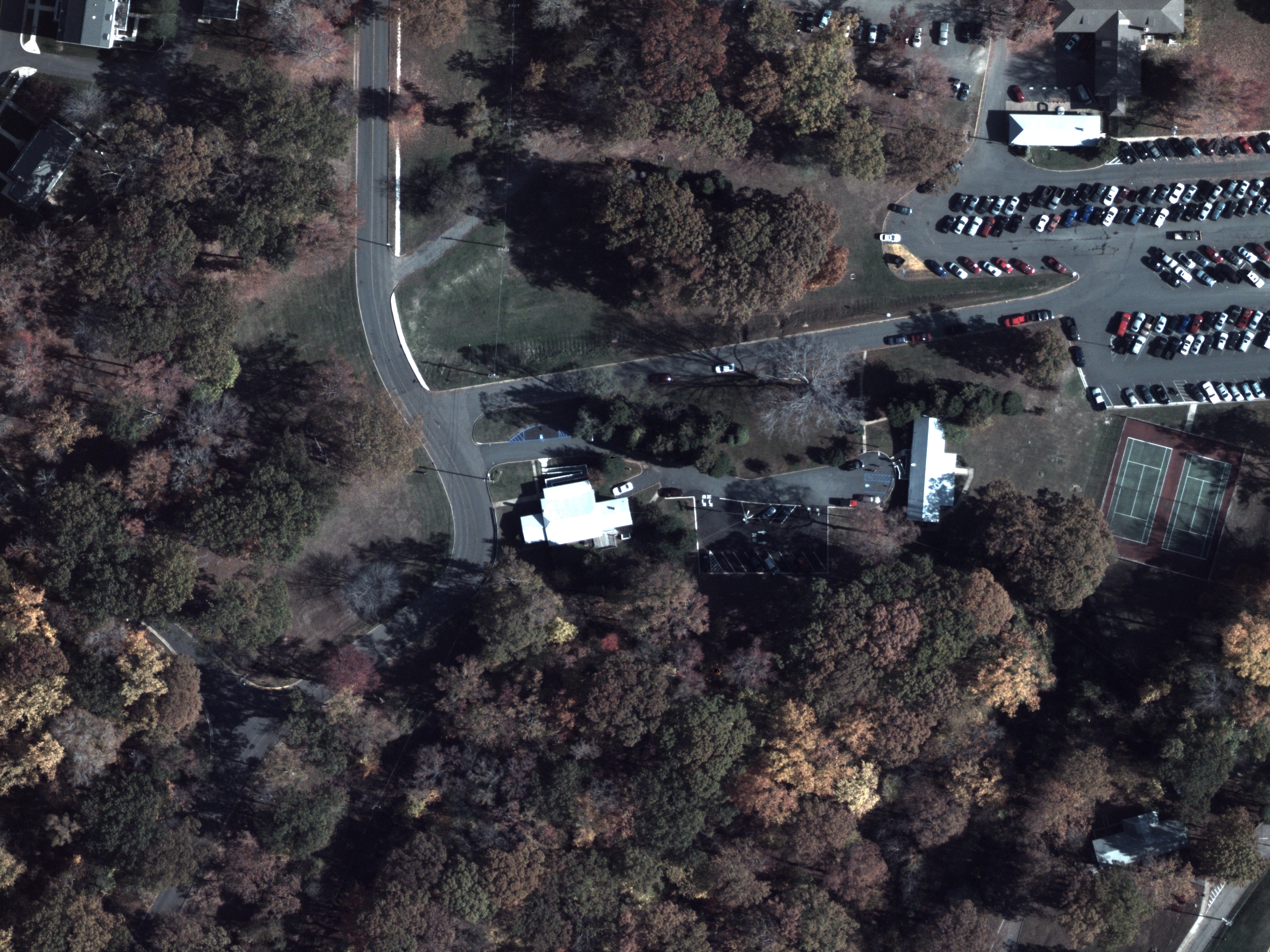 The system is suitable for custom drones as well as COTS Multicopters like DJI models. The unit offers phenomenal lift and endurance dynamics along with easy integration for end users, developers, integrators, UAV designers and manufacturers. The M2-D is fully universal and is all open source which ensures simple integration into any system.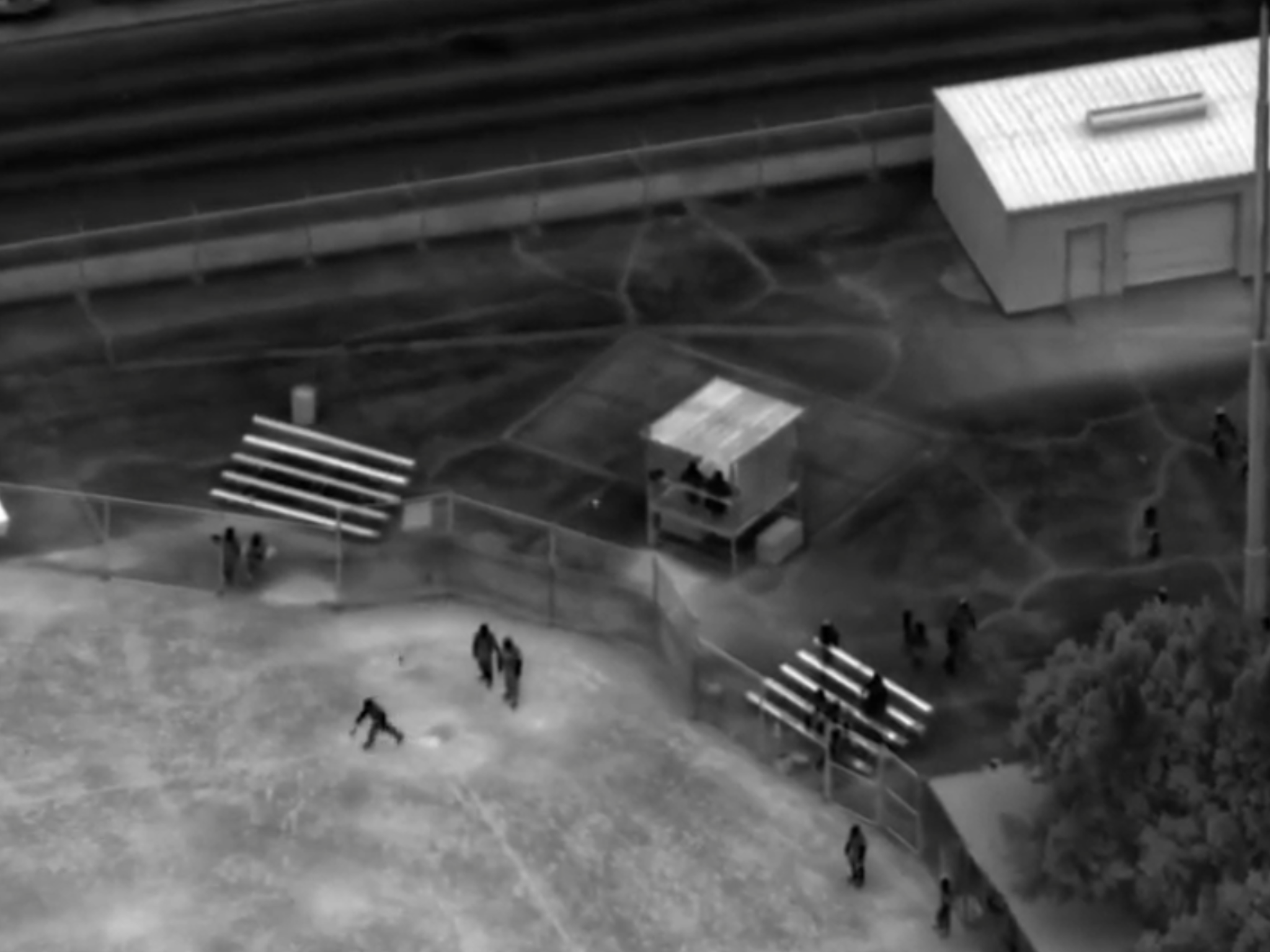 The M2D is a precision, high resolution, high sensitivity micro Mini dual-channel EO/IR steerable multi axis stabilized camera with an incredible light weight of 160 grams [5.6 oz]. The M2D provides unparalleled capabilities in its weight category, providing an excellent choice for those in need of a light and powerful camera Gyro Image Stabilized camera system.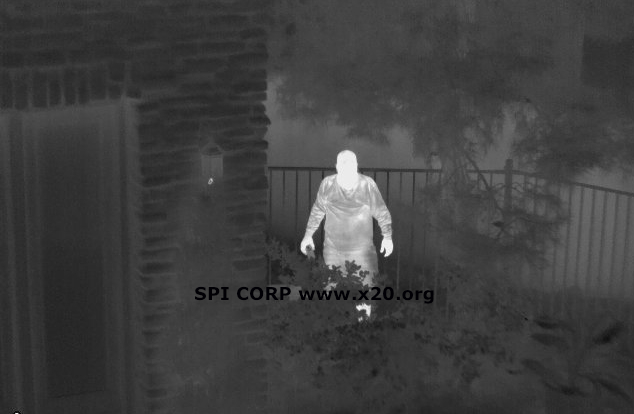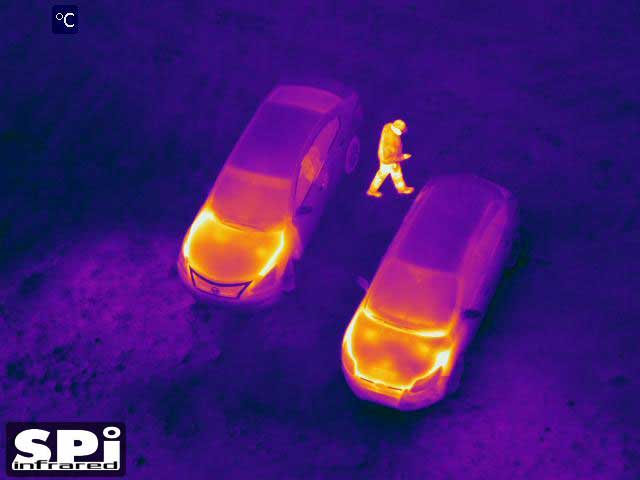 Visible CMOS TV channel EO
1024×768 Auto Imaging Low Light CMOS sensor
PAL / NTSC day LLL camera
OPTICAL and Digital Zoom
Zoom : x6.8 + x2 digital (x13.6 total) , continuous zoom
HFOV : 30° WFOV – 4.7° WFOV – 2.3° DFOV
Thermal Imaging IR channel FLIR
OPTICAL and Digital Zoom
PAL / NTSC thermal camera
Resolution: 660 x 520 / 388 x 288
LWIR uncooled 7-14µm
Zoom : x4/2 digital, continuous zoom
HFOV (660×512) : 32° W.FOV – 6.5° D.FOV , continuous zoom
HFOV (388×288) : 28° W.FOV – 12.8° D.FOV , continuous zoom

Range of rotation / Data
System: sealed 100% duty cycle
Tilt : -45° to 135
Angular Velocity : Up to 105 deg/sec
Power Requirement : 9-32 VDC
Power Consumption : <9W
Temperature : -20°C to +60°C
Weight : 160 Grams
Diameter : 53mm [2.099"]
Height : 78mm [3.07"]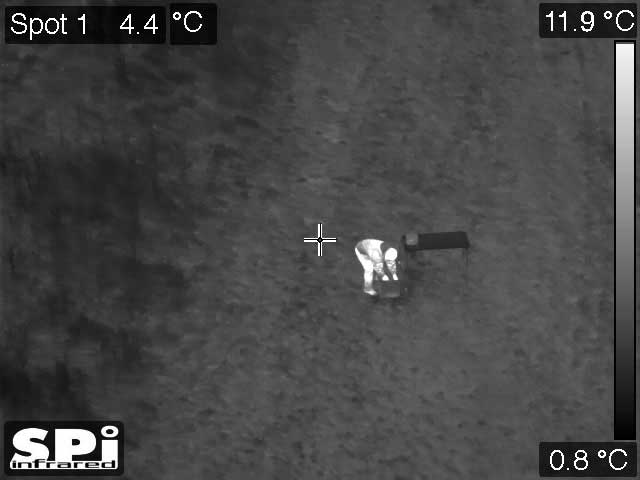 Weight : 160 grams [5.5 oz.]The M2-D Gyro stabilized Mini Gimbal ball provides superior image quality both during day and night times, outstanding gyro stabilization, and low power consumption. It incorporates top-of-the-line components: a sensitive thermal FLIR sensor, high-end motors, hardened/coated optics, all at an affordable SWaP package. Ideal for quadcopters, hexacopters, multicopter, fixed wing & rotary, unmanned copters, drones, UAV, UGV, SuAS and all remote vehicles.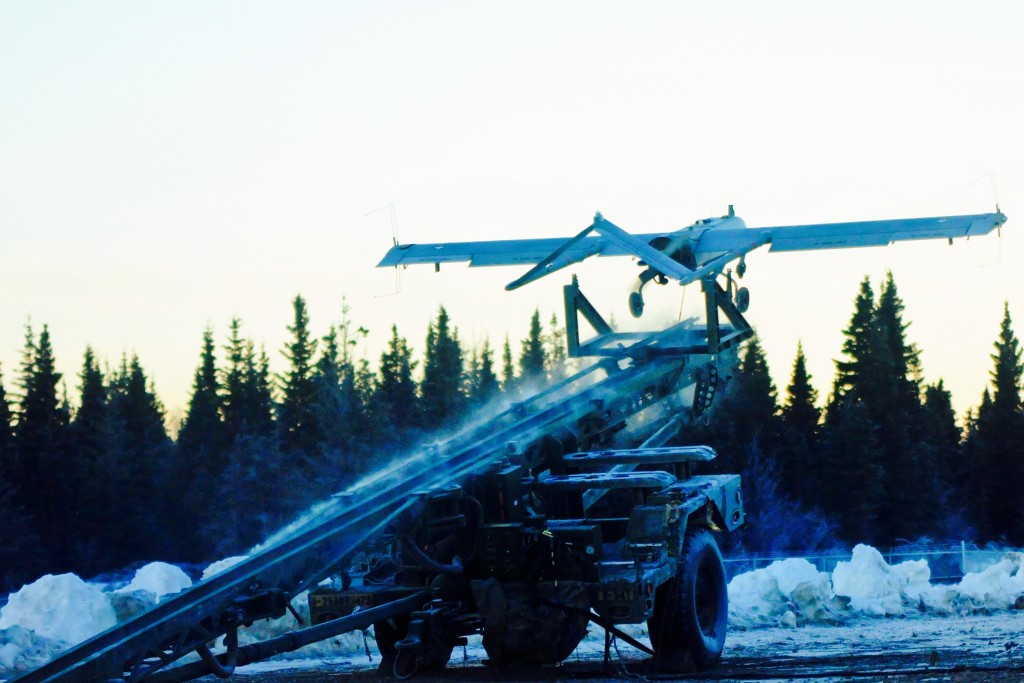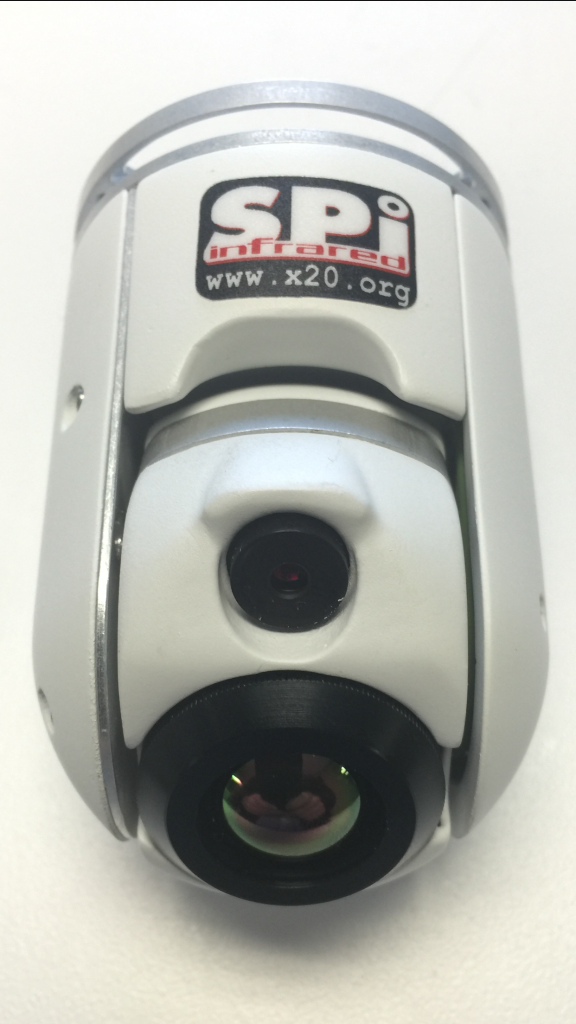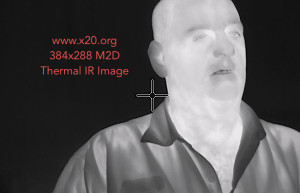 The M2-D is a third generation product, the rock steady gyro stabilized EO IR camera is the most powerful, lightest and smallest production gimbal in the world. Fully compatible with all third party software and hardware.
The M2-D delivers EO, ZOOM, IR, Gimbal & Stabilization – all within 160 grams. The EO daytime color/low light camera of the M2D incorporates x6.6 zoom + x2 digital zoom to a total of x13.2 zoom. The thermal FLIR camera channel of the M2-D can incorporate either 640×512 or 384×288 resolution. Spi has been building robust high quality EOIR equipment for almost 2 decades for industrial, law enforcement, law eforcement and military customers.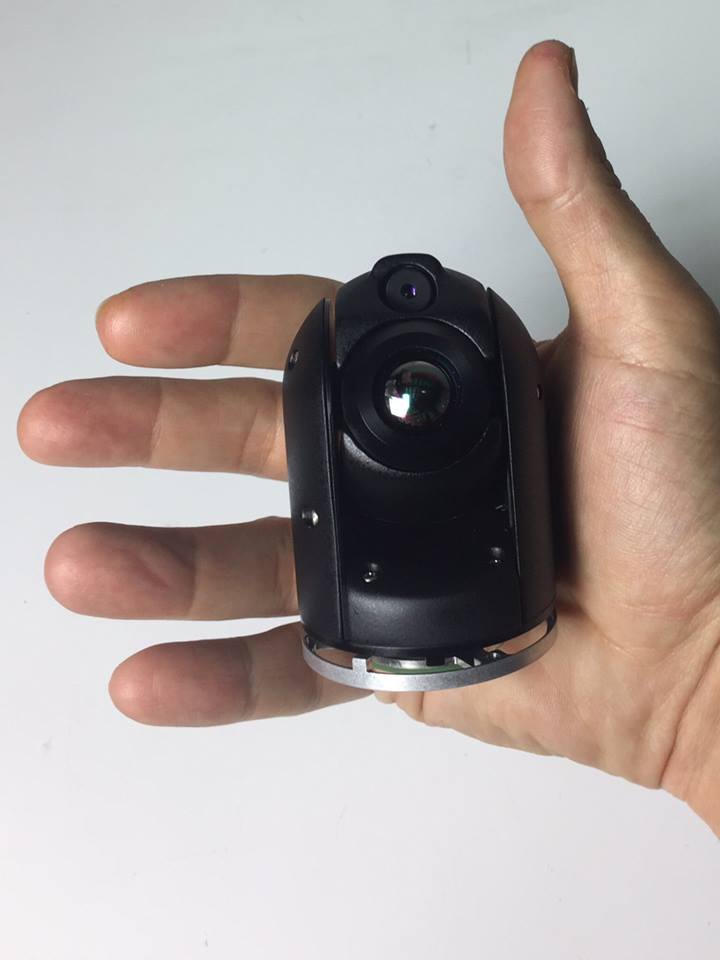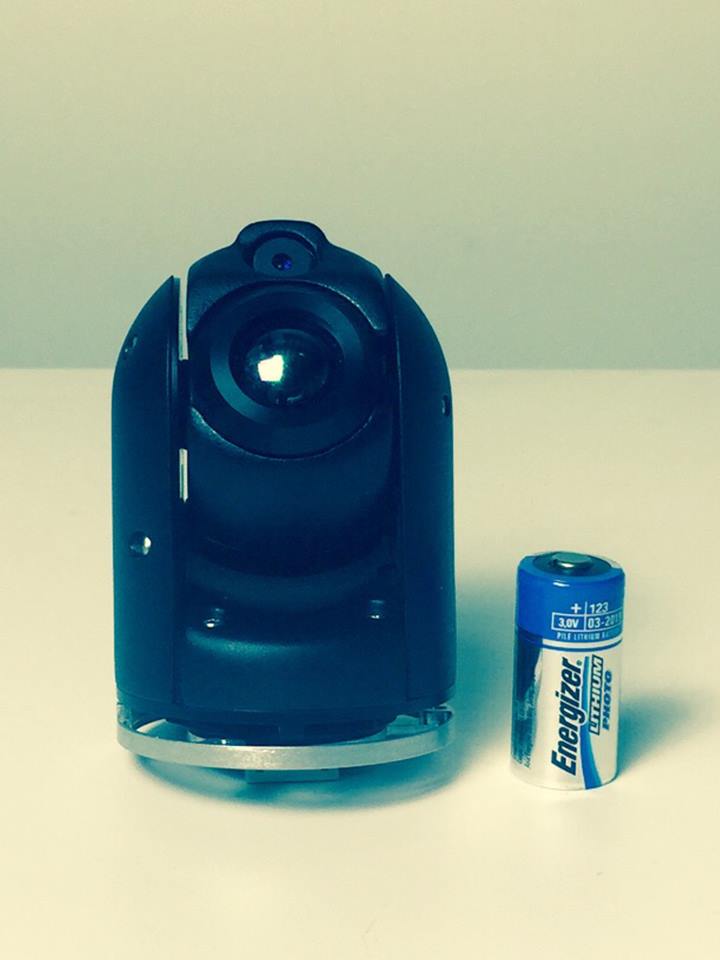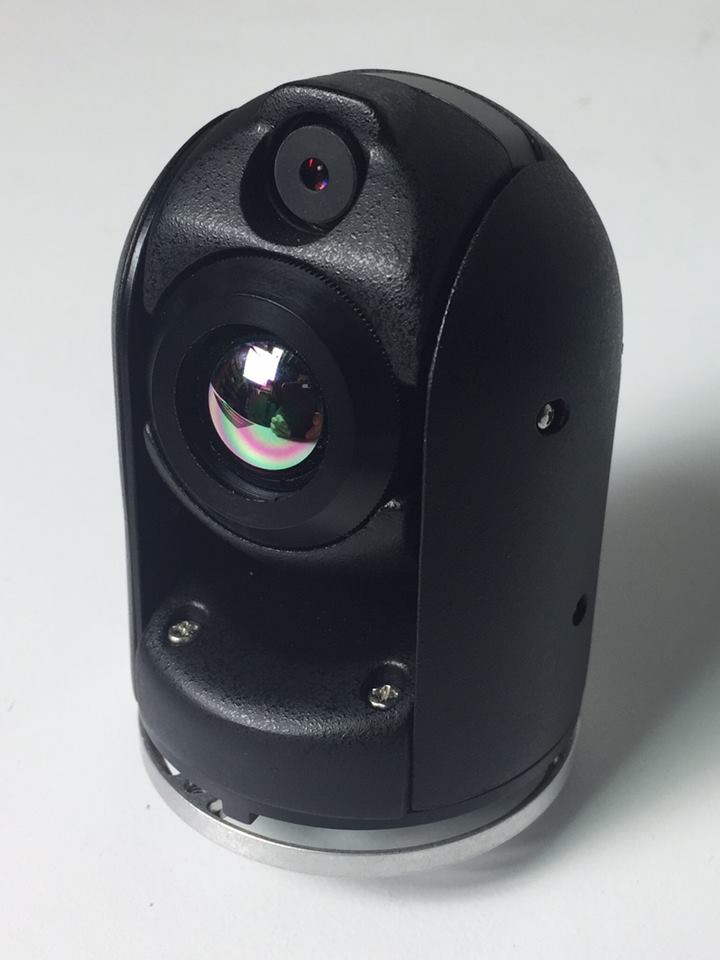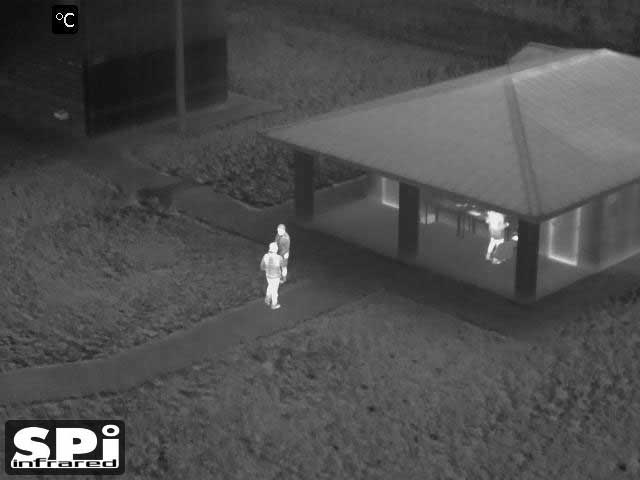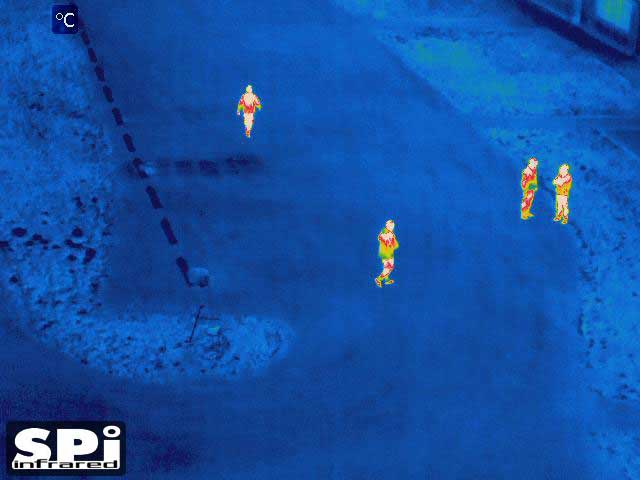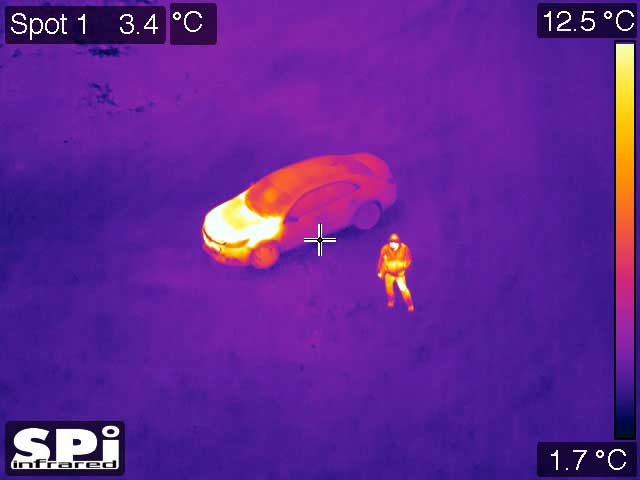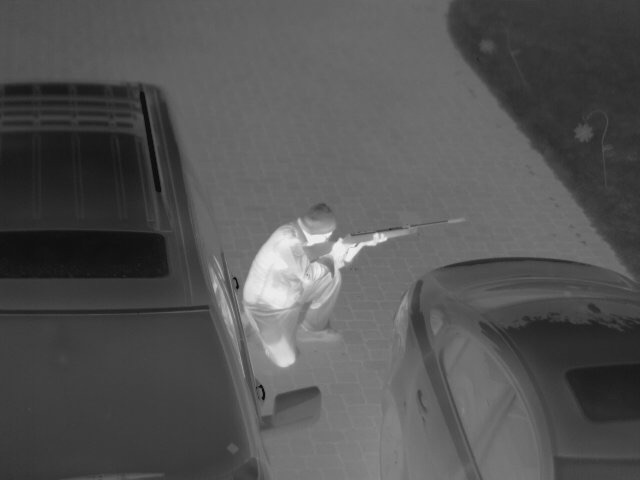 Info release 9/11/15
Micro Stabilized FLIR Thermal and Visual UAV Payload M2-D
SIERRA PACIFIC SEPTEMBER 11, 2015 GIMBAL, STABILIZED GIMBAL, UNCATEGORIZED LEAVE A COMMENT
A micro gimbal for UAV and vehicle use that only weighs 160 grams is an amazing thing all by itself. But a micro gimbal that weighs 160 grams, has both a FLIR thermal camera and a visual camera with optical zoom and is gyro stabilized now that is something that you would call impossible. But its not. It is real. The unbelievable new M2-D micro stabilized gimbal features a 640×480 high resolution thermal camera with all the features (gain, level, polarity, color, digital zoom, etc). Co located is a very nice EO visual camera with OPTICAL zoom. Thats right this is not a kludge digital zoom but a true optical zoom down to 4.5 degrees FOV. Then of course there is a digital zoom kicker on top of that. Normally a 4 degree FOV in a UAV or ground vehicle will produce a very shaky unusable image. Thats why everyone fly's with the consumer grade GoPro with its super wide angle lens. When using wide angle optics it is very easy to get smooth relatively shake free images but it is also very hard to get usable imagery and detail from any altitude. Try reading license plates with a GO PRO (maybe if your flying at 10′ AGL). The M2-D has advanced gyro stabilization just like the $1,000,000 FLIR balls that they fly on helicopters and military aircraft. This degree of stabilization is way beyond the consumer Chinese stuff you see on the web. With the Micro M2-D Gyro Stabilized EO/IR gimbal you can zoom in and read license plates from hundreds of feet AGL. This becomes a very useful tool for a wide range of applications. Ideal for a multitude of rotary and fixed wing uav's, uas, ugv, multicopters, quadcopters, hexacopters. The unit is also compatible with DJI products.
The M2-D is built to the most exacting standards to withstand the harsh environment of UAV and Ground vehicle operation. There are also a host of accessories to make integration into any flying platform a breeze. There is a series of mounting options starting with a basic hard mount shock absorbing plate all the way up to a full blown retractable affair that can lift the payload completely up and into the body of the UAV when needed.
Control is also simple. There is a PC interface for bench use or integration into a larger software driven system. But, the most popular feature is the handy protocol converters. These tiny boxes can interface with any common Radio Control format. There is a PWM interface and a hot SBUS interface. Both easily integrate with auto pilot or manual controllers. They are both fully map-able via USB interface and included software.
Finally (as if this wasn't enough), there is a geo reference tracking module that allows the unit to be directed to specific geo target locations and also return specific coordinates of any spot on the ground being viewed. This is real top end hardware and amazingly available in the ultra compact Micro Stabilized M2-D gimbal platform.
Its clear that the UAV imaging payload world has been stood on its head by SPI CORP. The M2-D is higher performance than any other system on the market. But that's just the beginning of the story. The M2-D is about 1/4 the size of anything else on the market with these features and to seal the deal it is also a fraction of the price of anything ever made. The M2-D can also be custom installed onto military and industrial aerial vehicles such as aerostats, balloons, and a wide array of airborne, mobile, vehicle, marine and fixed platforms with radar, gps & remote sensing / tracking applications.

Size: 160g palm of the hand
Payload: FLIR THERMAL AND VISUAL WITH OPTICAL ZOOM
Stabilization: GYRO STABILIZED
Price: Fraction of any other system.
pwm autopilot
The gimbal is compatible with all drones including the dji phantom, inspire series, s900, s1000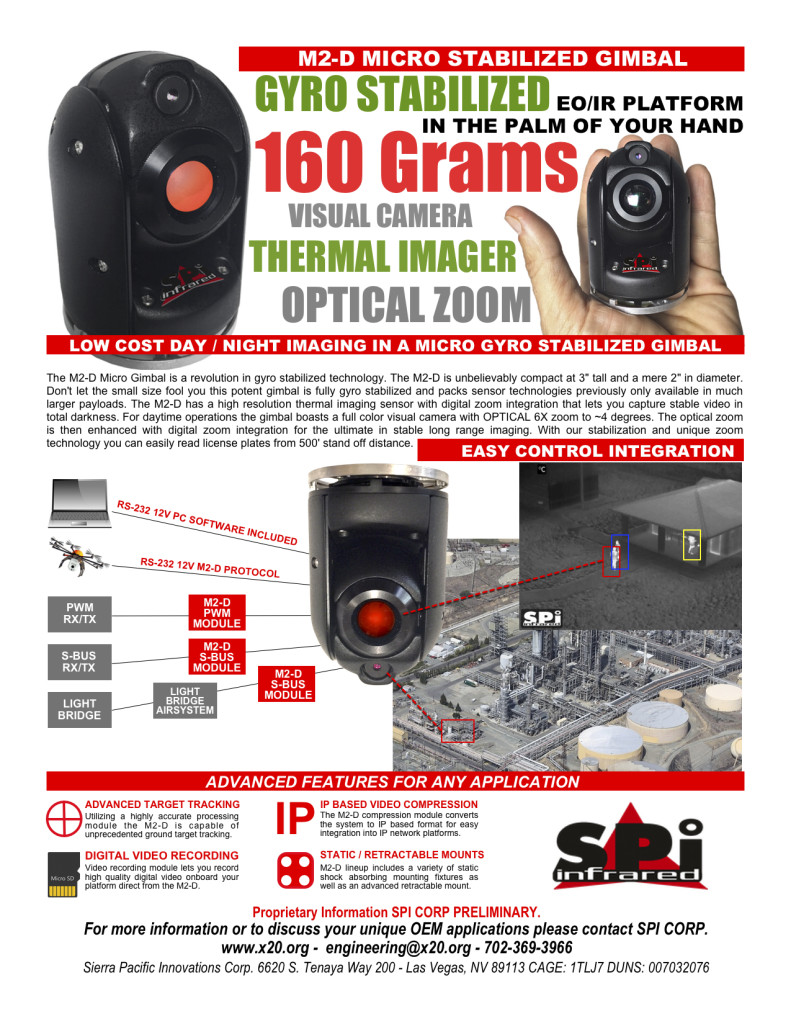 BROCHURE 2 M2-D MICRO STABILIZED GIMBAL PRINT
M2D micro gyro stabilized drone gimbal shown mounted on DJI Phantom UAV, The M2D Mounts to all DJI UAV's and All commercial and custom drones
Background: Military unmanned vehicles UAV's of today and tomorrow rely heavily on electro-optical EO Infrared IR sensor payloads to perform their missions. These are the sensors that detect light in many different spectra, and enable unmanned vehicles to see. Electro-optical Infrared EOIR payloads are the sensors
that enable unmanned vehicles (UAV/UAS/DRONE) to see and avoid obstacles, detect movement, navigate accurately, find the enemy, and warn of the potential for buried improvised explosive devices (IEDs). Designers of electro-optical Infrared Thermal EOIR – T sensor payloads for unmanned vehicles are under intense
pressure to evolve their technologies to keep pace with fast-moving trends in the unmanned vehicles industry. Perhaps in no other market are needs for ever-smaller, lighter, and less expensive payloads as urgent as they are in the unmanned vehicles business. Small size, weight, and power consumption-known by its ubiquitous
acronym SWaP-is a paramount concern.
Unmanned systems, UAV's Uas, Suas, Drones, Unmanned Robots, especially the airborne variety, are proliferating at an explosive rate, and demand is extending beyond the military to more cost-sensitive industries such as law enforcement, agriculture, commercial remote sensing, traffic monitoring, and sporting events.
Put simply, a growing number of people need unmanned vehicles that are small, inexpensive, and reliable, and they need electro-optical sensor payloads to match. Not only is there demand for ever-smaller, lighter, and less expensive electro-optical Infrared IR (thermal FLIR imaging, Thermal imaging IR Infrared Camera)
Gimbal Turret payloads, but demand for capability also is increasing.
As electro-optical and electronic component technology becomes smaller, lighter, and more affordable, payload designers sometimes have the option of choosing between smaller size and weight, or more capability. Sometimes they strive to do both, and this presents some interesting possibilities in design tradeoffs.
Unmanned aerial vehicles (UAVs) are at the forefront of unmanned vehicle research, development, and procurement. Although no less important than unmanned ground vehicles (UGVs) and unmanned marine vehicles, it is the UAV that is setting the agenda for unmanned electro-optical sensor payloads.
At the top of that UAV/UAS/Drone/Robot agenda is a broad trend toward large and growing numbers of relatively small UAVs that can provide local-area and short-duration surveillance-the kinds of UAVs that can provide squad leaders a view over the next hill.
In the not-too-distant past there was a big push on developing sensor technology, and size and weight didn't matter because DOD had large aircraft like Global Hawk and Predator, as well as manned aircraft, hyperspectral imaging sensors are small and rugged enough to fit on relatively small UAVs.
Hyperspectral imaging is a sophisticated discipline that samples a wide variety of bandwidths in the light spectrum to provide a rich data set and detect objects of interest not visible to single-bandwidth imaging sensors.
The key element to to reduce size and weight, that is Key!
Engineers started with a very small gimbal, and added high-definition visible-light video along with hyper spectral sensor payload. The imperative for small size and light weight has forced mfg's to a common material set able to withstand harsh environmental
conditions such as the stress placed on UAV takeoffs and landings. "The tarmac in the Middle East can be 120 degrees, and the payload must go to thousands of feet a few minutes later where it is much colder," As electro-optical Infrared (Thermal imaging FLIR camera) Gimbal Turrets (EOIR FLIR) payloads for unmanned vehicles must continue to shrink in size,
the engineering challenges become heavier and force engineers to make some custom designs where years ago they would have considered only off-the-shelf solutions.
Many thermal cameras and shortwave infrared (SWIR) cameras available off the shelf are not made to withstand the physical rigors of small UAV, As a result, Companies have been forced to evaluate the size of electro-mechanical elements of these sensors, and invest in new detector technology for electro-mechanical components
Custom design like this does not come cheaply, but electro-optical payload designers are seeking cost savings elsewhere.
The Evolution of Small lightweight affordable EOIR Thermal imaging Gimbal Turret Payloads incorporating FLIR TV SWIR MWIR LWIR, CCD, BSTFA, Color Night vision, Cooled and Uncooled Infrared Technology will continue To advance with the advent of smaller more efficient and sensitive detectors and lasers, The Gyro Stabilization will Get much better and smaller as well
The M2D Mini UAV UAS DRONE Thermal Gimbal Payload Represents one of the smallest stabilized EOIR LWIR Uncooled Gimbal in the market today!
---
Contact SPI if you need any additional information or call mike@x20.org at 702-499-9551